Brian Blair Studios has been hard at work at developing a new kind of miniature golf course. The result is Galaxy Golf and it is sure to be a smashing success! Unlike regular miniature golf, the game is played under complete blacklight. The courses are done up in fluorescent fashion with flashing lights, fog, and music to keep you going.
We are specializing in a space theme. Your patrons will feel like they are playing on a far away distant planet. The course comes complete with space rock, smoking crashed rockets, flashing meteors, and a realistic U.F.O.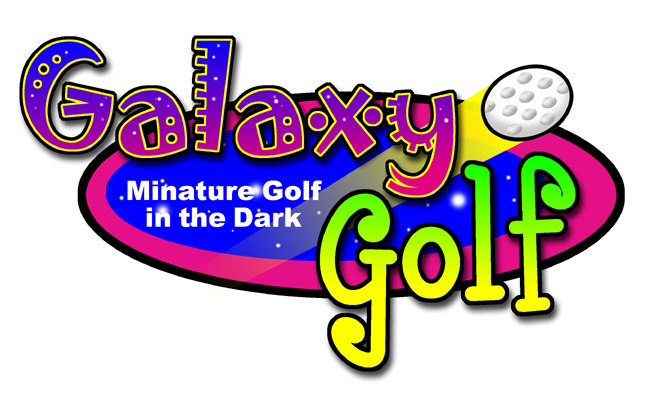 The course can also be added to with other props such as aliens and other spacecraft. We also can design a course specifically for you. We also are developing many other themed courses. Whether it's a jungle theme, underwater theme, carnival theme, haunted house theme, or whatever else can be dreamed up, we can design and fabricate your course for you. We have complete packages that include everything you need to open up your own course. Packages include sound system, putters, balls, specialty lighting, course, props, and scorecards.
We encourage you to give us a call at 1-800-264-8386 and see what it takes to have your own Galaxy Golf course and start bringing in the customers!